Massimiliano Afiero
2.SS-Panzer-Division 'Das Reich'
Volume I: 1939-1943
Associazione Culturale Ritterkreuz
Writing the story of the Das Reich is somehow a way to write the history of the Waffen SS, since in addition to being actually the first SS division to be formed, with its first departments and with its best officers, were formed later, most part of all other units and departments SS. It should also be remembered that among the divisions of the Waffen SS, the Das Reich is the one that counts even the largest number of decorated with the Knight's Cross. Precisely because of the large amount of information gathered and considering the complexity of the history of unity, unofficially founded since 1934 with the establishment of the SS-Verfügungstruppe, we wanted to divide this work into two volumes, precisely to retrace in as much detail as possible , the history of unity. In the first volume, we started from the origins, retracing the history of the first SS departments from 1933 to 1939, when the SS-Verfügungstruppe units were engaged in the campaign of Poland, aggregated to the army units. Become a real division, the SS-Verfügungs-Division participated in the campaign on the western front in 1940. Transformed into the SS-Division 'Reich', took part first in the Balkans and then in the Barbarossa operation, standing out on the Jelnja front, during the attack in Moscow and during the difficult fighting in the Rzhev sector, at the beginning of 1942. Reorganized in France as a division of armored grenadiers and became the SS-Pz.Gren.Div. 'Das Reich' returned to the Eastern front at the beginning of 1943, participating first in the defensive battles on the river Donetz and then in the counteroffensive for the reconquest of Kharkov and then Bjelgorod. As always, the discussion of the arguments is accompanied by numerous testimonies, documents of the time, extracts from the official bulletins, the war diary of the division and hundreds of photos and maps.
284 pages, format A4 21x29 cm, color cover, more 500 photos, maps and original documents.
Available in all specialized bookshops and directly at our Association.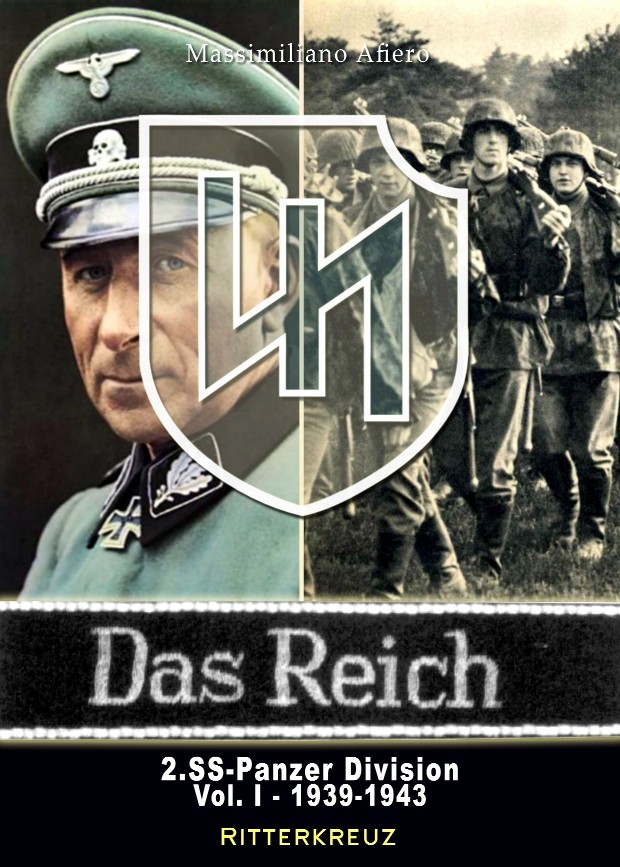 Waffen211